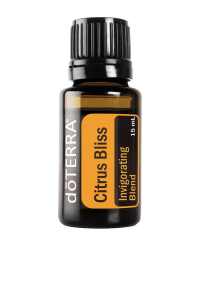 Summer is great for going outdoors and energizing your soul.  dōTERRA's Citrus Bliss Invigorating Blend combines the powerful essences of Wild Orange, Lemon, Grapefruit, Mandarin, Bergamot, Tangerine, and Clementine with a hint of Vanilla Absolute to form a unique and harmonious blend to bring the outdoors in.
Citrus Bliss is not only nice for uplifting your mood, but can also be mixed with water for a perfect solution for wiping down countertops and other surfaces while producing a fresh, sweet scent.
Use doTERRA Citrus Bliss by mixing 2 drops of Citrus Bliss with 2 drops of Lavender and 2 drops of Peppermint. Gently blend and apply to temples and inhale to help improve your focus.
My favorite use for Citrus Bliss is to combine with Balance for a cheerful, even-keel day!
Save money and reduce the amount of chemicals in your home this summer by making your own citrus air freshener with essential oils.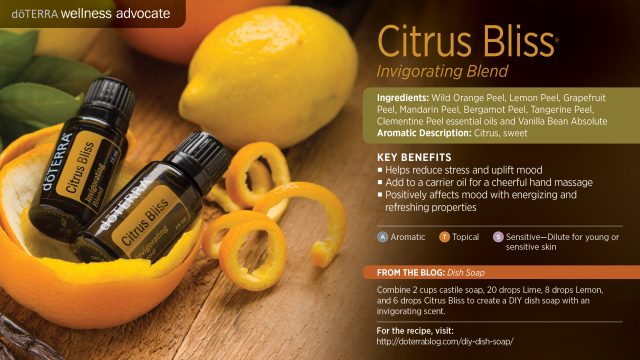 SaveSave